About us
Homeleigh Country Cottages are ideally situated in the peaceful Pembrokeshire countryside within a few minutes drive to many blue flag beaches including Amroth, Saundersfoot, Tenby and many more. Travelling to the complex could not be easier. We are located in Red Roses village which is on the main A477 to Pembroke between St Clears and Saundersfoot.
Homeleigh Country Cottages is proud to be the premier holiday venue in West Wales for disabled visitors. We offer a warm welcome to guests who need a little extra help to make their holiday perfect. Parking space is available very close to the cottages. The cottages have been designed specifically around the accessibility needs and comfort of the wheelchair user and their carers. All doors are extra wide with level entry. Shower rooms are laid out for carefree use in the wet room style. We have 4 cottages with ground floor accommodation and a further 2 cottages with a second floor for carers and family.
Each cottage has central heating, freeview tv and wifi. Also cookers, microwaves and fridges with small freezer. Bed linen, gas and electricity and utilities are included. We have a visitors laundry that is open daily from early morning to late evening.
The larger cottages all have fully profiling beds and the smallest has twin basic electric beds available. Hoists will easily fit underneath all our beds. We have hydraulic hoists and a stand-aid hoist. Please reserve these items when booking your holiday. Also a selection of shower chairs and commodes and air mattress are available which need to be reserved on booking your visit. Monkey pole, cot sides and much more available, please ask.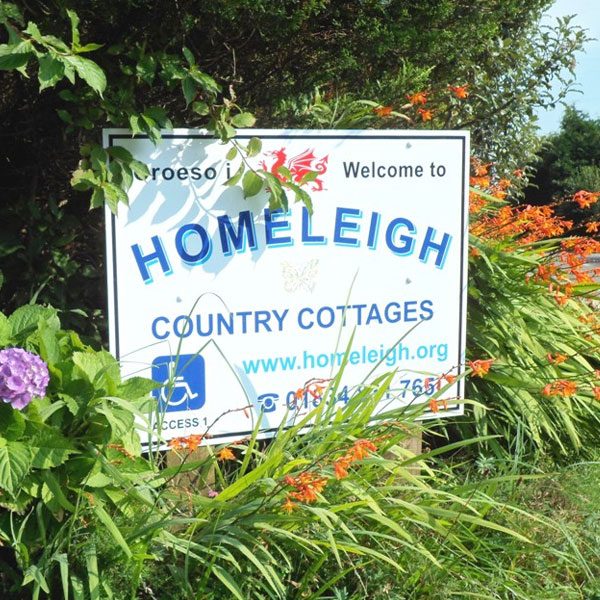 A perfect holiday retreat in an ideal setting
A perfect holiday retreat in an ideal setting overlooking fields and three delightful ponies as an added extra.
Our accommodation was spotless, cosy and well equipped for my sister and I together with our disabled mother who relies on walkers and wheelchairs to get around. Our thanks to the owner who gave us a warm welcome and contributed to making our stay that much more enjoyable.
Heather MIller
An absolutely wonderful place to holiday
An absolutely wonderful place to holiday with all facilities required for our visit with a disabled family member. this was a very memorable place one which deserves huge recognition. So many beaches within a few minutes driving and close to the towns of Saundersfoot and Tenby. Highly recommended and with a huge hope of returning.
Noel McCrave
Had an amazing holiday can't wait to return
Had an amazing holiday can't wait to return in 4 weeks and again in August. Everything you need is at hand and cottages are very spacious and ideal for disabled people
Mandy Preedy